The Pittsburgh Penguins on Thursday recalled minor league forward Garrett Wilson who has 0 points in 34 career NHL games.
By-passed from another call-up situation, all Daniel Sprong did Friday night was go out and record a hat trick and add an assist for a four point night.
Want the Full Story? Get "Inside Access"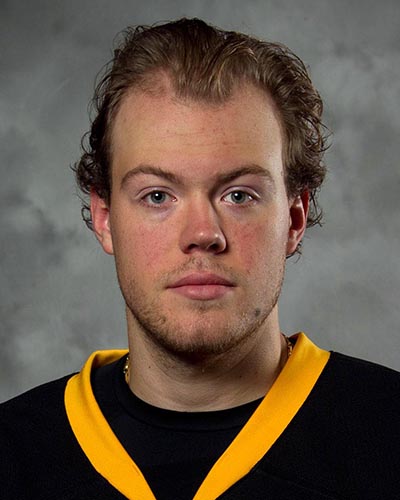 Sprong scored goals 16, 17, and 18 on the season in the Baby Penguins 5-1 win over the Wolf Pack. It was Sprong's second hat trick of the season and second four point night.
Sprong with 18 goals and 10 assists in 29 games, is second in the AHL in goals.
As the Penguins currently sit out of the playoffs, a sense of urgency to bring Sprong up has finally hit home with Penguin management.
Sprong was officially recalled this morning and the 20 year old winger will join the team for Sunday's game vs Detroit.
Dominik Simon was re-assigned to Wilkes Barre/Scranton.
On Friday Mike Sullivan again toed the company line in that Sprong wasn't ready.
A poor outing from the Penguins Friday night and Sprong lighting things up with a four-point night can quickly change things and bring a sense of urgency for a club currently on the outside of the playoffs.
"Daniel's a guy that obviously has the ability to score goals," said Sullivan prior to the Hurricanes game. "There are other aspects of his game that he's continuing to try to work on in order for him to become a more complete player, so that when he does become a Pittsburgh Penguin, he has the ability to make a positive impact."
Added Sullivan:
"The question I always ask is 'which guys are going to help our team win right now?. Based on that conversation Want the Full Story? Get "Inside Access"